I hope everyone had a terrific holiday--we stuffed ourselves beyond rational thinking
and enjoyed every second of it - LOL.
I am still playing with zentangles and as promised
here is my newest: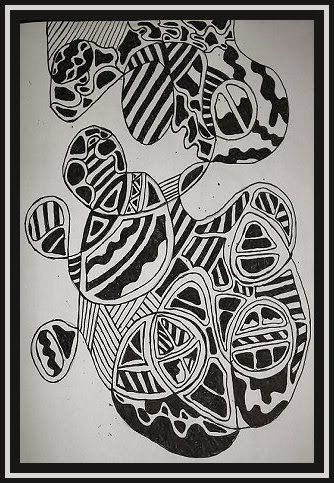 My hunnie said he sees a turtle in it - I said I see a gecko in it
my daughter says she sees both - so tell me what you see in it...
I really like the way this one turned out...
did you already see my
hand zentangle
- just click on the words and
check out that one--I am having way too much fun.
Only 3 more days left to this month long challenge and for me it has flown
by - really a lot of fun and I even learned a new artform - I am excited!
Well
THANK YOU ALL
for the great comments -
PEACE
and
HAPPY CREATING
~!~