I am getting a very late start today - just feeling overly exhausted - like I have not slept
in months - must be the weather changing - we are suppose to get chilly
tonight in the sunshine state - I am looking forward to that -
I breathe so much better in cooler weather - feels like weights are off
my chest - geez!!!
It is the perfect time to create (
at least for me
)...Here is an ATC card
that I was playing around with some elements that I was trying out.
Here it is-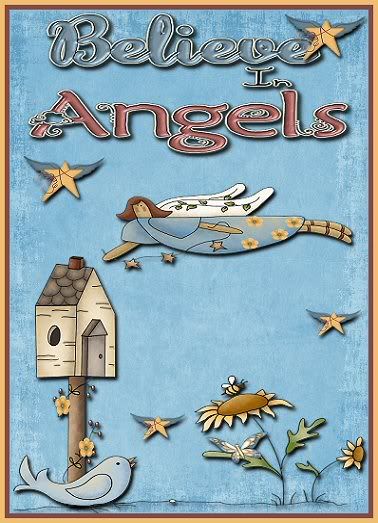 So Here is a bit of a take off on angels - I just noticed that some
of the star angel wings look blurry and I have no idea
how that happen--well I think it looks ok for playing around
with new elements and such - feeling spring like!!
Thanks so much for stopping by - I appreciate the comments and support!
PEACE AND HAPPY CREATING
~!~