What a
B
eautiful
S
aturday it is here - some great football games
are on and the weather is nice - all is right with the universe....
A very typical fall day - with Thanksgiving right around the corner
and all the holiday talk and commercials on -
So here is my newest ATC card: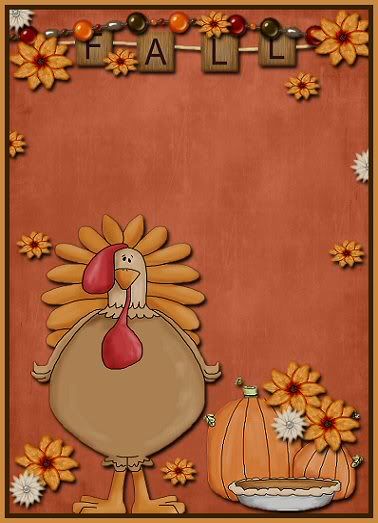 A little simple but I like the way it came out.
I have not decided yet if I am done with it - again just
playing with elements and putting them together
to see what I can come up with.
I am enjoying the process of just putting things together without
having a certain plain in mind!
Again
THANKS
for all the sweet comments you all
have been leaving me - I so appreciate your support!
Enjoy your weekend-
PEACE
and
HAPPY CREATING
~!~