Today has been a bit busy with getting some things ready for
T
hanksgiving.
It is just going to be my hunnie and our daughter and myself - very peaceful
but we love the put on a spread - LOL.
I am still working on some zentangles and mandalas....I am thoroughly
enjoying the process - and doing something so new and different is
really making me feel good.
My daughter is off from school starting today (
I thought it was yesterday
) so she
said she would do all the pics and upload everything for me - so
then you will see what I am talking about...hopefully you will not be
disappointed.
Here is another ATC card celebrating Christmas: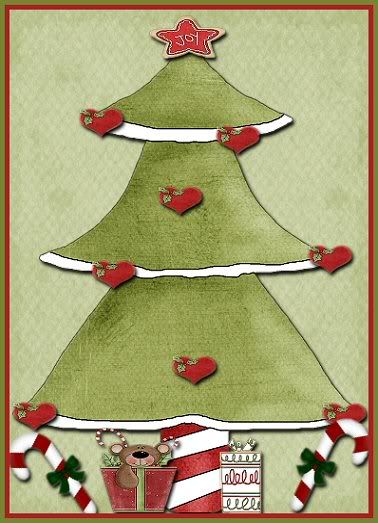 Just a simple
C
hristmas tree - not overly done with
decorations...just a tree of
J
oy!
Thanks so much for stopping by and leaving comments - I really
do appreciate it - This truly has been a great month for me - I have met
so many beautiful artists and have been inspired by so many creative ideas-
it is amazing!!
PEACE
and
HAPPY CREATING
~!~