Now even though this ATC card is called Terror - I love it because
the character is just too cute looking.
Still playing with different elements - and the process is just flowing
along which I like - no stress to it - that is a good thing....
so here is my newest card: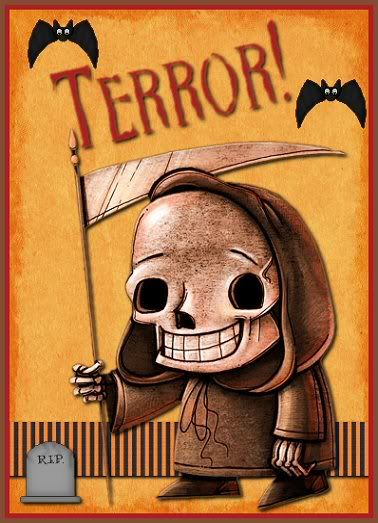 No big colors jumping out - sort of subdued--but I really
like the way it came out - felt complete to me.
At least the reaper is smiling - LOL.
Thanks for stopping by and leaving feedback - I so appreciate it.
PEACE AND HAPPY CREATING
~!~