Well for today I needed a change - I did not want to stick to one form of
creativity--I like playing around with digital anything that I can create - so
I decided to play with
ATC cards
(
Artist Trading Cards
). Now I am
sure that everyone has heard about them but in case you have not
they are small "canvases" of artwork (
anything
) the size of 2.5 x 3.5.
Very small and fun--you can do a million things with them - that is why I like
them - there is no limit--the possibilities are amazing!
So I did this one for today -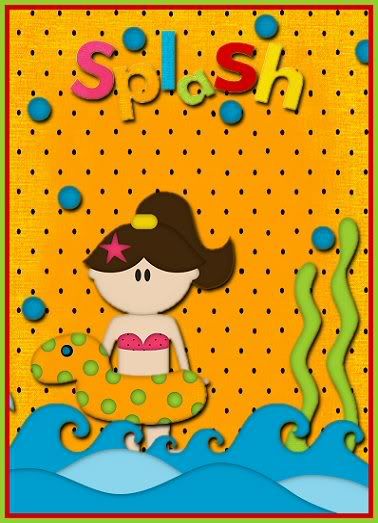 I am so loving the bright vibrant colors - just makes me want
to go to the beach--LOL.
I do try to keep my ATC cards simple - little stories-easy pictures..
I think sometimes you can put too much and lose anything you are
trying to express! (
just my opinion
)
I also wanted to say -
THANKS SO MUCH
- for all the feedb
ack in the comment
section --I am touched by all the support and encouragement - again Thanks!
PEACE AND HAPPY CREATING
~!~