WOW
- I just realized that the holidays are flying by so soon - geez
scares me to death that the end of the year is not so far away-
But I will admit that this time of year is my favorite - love the decorations
and music and the feeling of giving in the air--it is wonderful!
So here is my newest ATC card to start off my holiday time of year: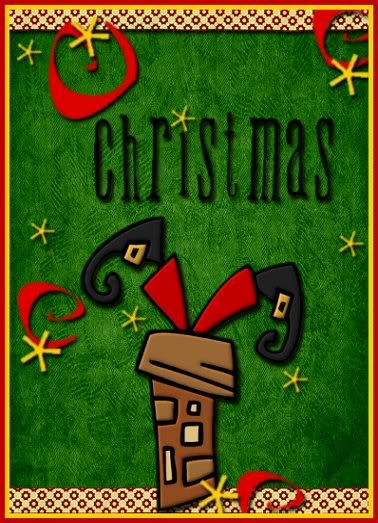 I thought it was a bit whimsical/cutsey - something fun to start
off the holidays and play around.
Hopefully Santa will find some humor in it also - LOL...gotta stay on the
good side of the list..LOL
Thanks for stopping by and Visiting - I so appreciate it!
PEACE
and
HAPPY CREATING
~!~