I spent the weekend creating ATC cards - collecting elements - trying
to come up with ideas...hopefully everyone will enjoy them.
Of course I could only do this in between football games -
what a crazy weekend of games.
So Here is my newest: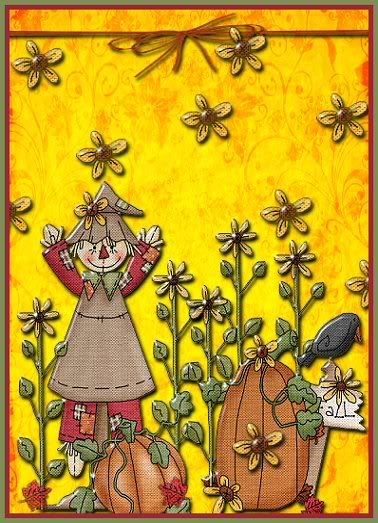 I like fall colors - to me they are very soothing.
Sunflowers are one of my most favorite flowers--I love how they
always face the sun and get so big.
Well if I suddenly disappear - do not fear - it is just Tropical Storm Ida
hitting up our state...I do not think we will get much more
then rain and wind - but you never know!
I hope you all have a beautiful day
CREATING
.
Peace~!~