It is extremely chilly here - so cold that we have space heaters on -
that is cold for Florida.
As soon as I am done uploading my newest art piece - I plan on going back
to my recliner and snuggling with the dogs and watching some great
college football -
Here is my first true
mandala
- in black and white!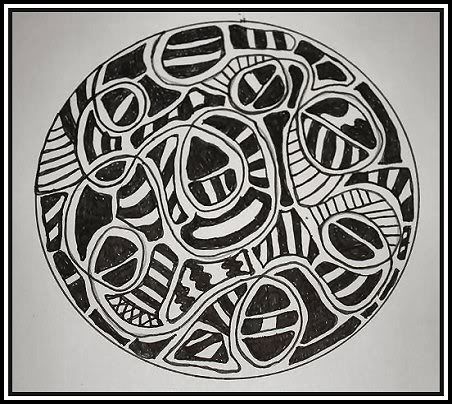 I like the way this one came out - love the look of black and white--
still learning - trial by error - but really am enjoying myself.
You can never go wrong doodling - you just have to feel comfortable with
what you are doodling--if it feels good then it is right.
So what do you see in this one?
Thanks for all of your encouraging comments - I so appreciate it!
Your supportive words are what kept me going this month!
PEACE
and
HAPPY CREATING
~!~