Day Two of "the challenges" and so far so good - LOL.
I should have linked to the challenges yesterday in case someone
who stopped by would be able to go check out things for themselves.
Most of the time - my head is going in a thousand different directions
so I tend to leave out a lot....
But if you ever want to know - I also have avatars on my sidebar for both
AEDM
and
NABLOPOMO
and there you go - both challenges above are linked to their
respective pages - please feel free to check them out for yourself!!
Here is my artpiece for today: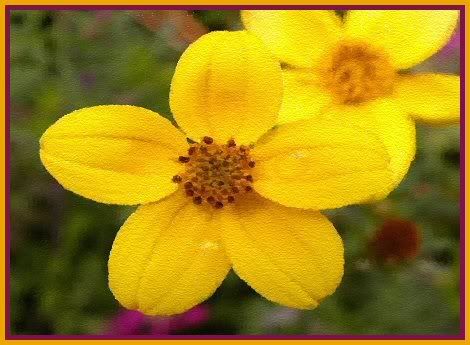 I digitally painted this flower from a photo I received from a friend
of mine - I love the vibrant yellow in this one - I really like the
way it came out - one of my better paintings!!!!
I love painting flowers - nature has the most awesome colors - I
am in awe of it all~!~
Thanks For Stopping By -
HAPPY CREATING
!