WOW
- it is the 18th day of
AEDM
and
NABLOPOMO
- and so far
things are moving forward - this is a good thing.
I am absolutely loving, seeing how others are doing with the
challenge this month - so many
BEAUTIFUL
and
CREATIVE
people..
I am in awe of their art. Very Inspiring!!
Here is my newest ATC card: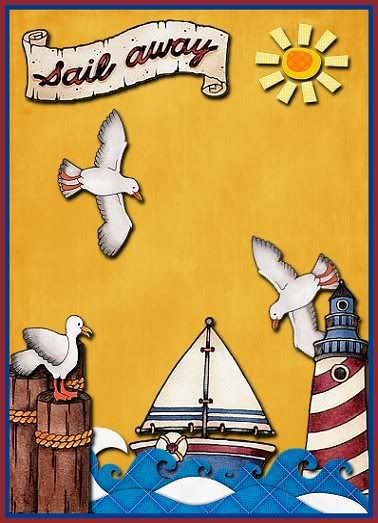 This one reminds me of sailing when I was a kid with
my dad. We had a little sail boat - yellow and baby blue...so much fun
and lots of great memories - so here is my ATC card in dedication to those
wonderful childhood times. I can just hear those seagulls and waves.
Thanks for stopping by - I so appreciate it.
PEACE
and
HAPPY CREATING
~!~