Ahhh Yes
- the weekend is here and there are some
great football games going on.
A very laid back day in our house - no one has to be anywhere
today - just relax and do whatever floats your boat -
LOL
.
Even the weather is awesome - fall like temperatures and bright and sunny.
I am still finding elements for Halloween - so I thought
I would make another card for the occasion.
Here it is: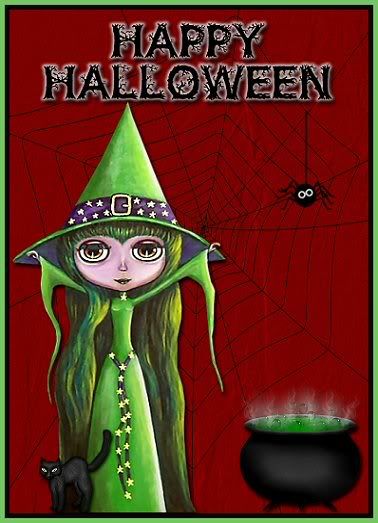 I like this one because of the green in her outfit...I think
it looks great with the black and red--and her eyes are huge - too cute.
Even the spider has big eyes - lol.
I am happy with it - feels complete to me.
Thanks for stopping by and checking things out.
Have a
BEAUTIFUL
and
CREATIVE
weekend~!~