Well - since yesterday - I have been consumed with the hand project-mandala-zentangle
creative outlets...just cannot stop.
I know I promised you all some pictures - and I promise they are coming - I have to have
my daughter help me with taking the pics - but all day yesterday she was
studying for a math exam which is much more important - so after school today she
should be free.
I am really enjoying just free flowing geometric shapes and such inside a hand or mandala
or just a flowing line of circles and lines etc--all in black and white - I think it looks
sharp and so interesting.
Well now you know what I am doing with my time - I did manage to create
another cute ATC card - here is my newest: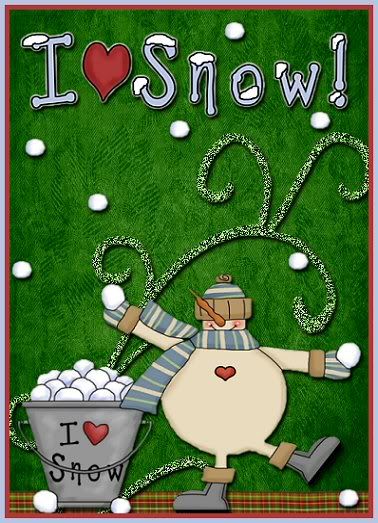 Sort of taken from the same theme as yesterday - this time tho
using a snowman - a pretty simple card but I do like the way
it turned out - looking at it makes me smile--
I really love the little snowballs - lol.
I hope you all have a very creative day full of fun!
Thanks for stopping by--
PEACE
and
HAPPY CREATING
~!~