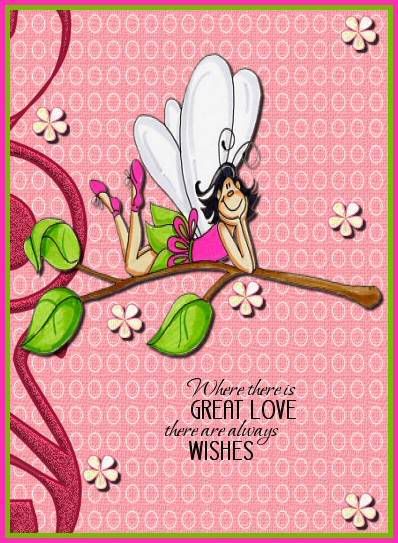 I really like the way this fairy came out however - uploading it to blogger only made it fuzzy...blurry....so please click on the image to see what it really looks like...
I made this one quickly...still very much under the weather....(

I am fighting a kidney infection
of some sort...so please send some positive energy and prayers my way....I think I would be able
to handle things if I did not have a fever - but that is also hanging on.

)
Of course I had to work some pink in....yay...
This is my entry today for CED.
If you did not get a chance - check out the
entry below
about
Abbie's Valentine's Swap
...
Thanks for stopping by and Looking!!!!