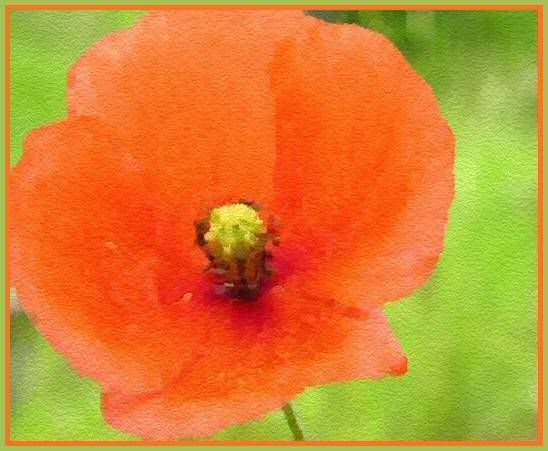 I thought this flower was pretty simple and just dying to be painted...
I do not digitally manipulate photos - I actually use a photo and paint from it...
I use a separate painting program to paint my digital paintings

NOT

paint shop pro.
Just thought I would throw that in for informational purposes...lol
I like simple flowers - to be honest they are easier to paint...the more complicated the more
complex it becomes for me....I do not use those
wacom tablets
...have not had the money to buy
one yet...so I have to use my mouse and short cut buttons to do it all...
I like the orange in this one - I thought it might be a poppy but I am not sure!
I like simple backgrounds because that way the flower becomes the focus...
anyway - this is my entry today for CED...
Quite pleased with myself..lol
BTW

--thanks for all the comments - they really lift up my spirits and that encourages me
to continue on creating...so you all are my blessing in all of this!
Thanks for stopping by and Looking!!!