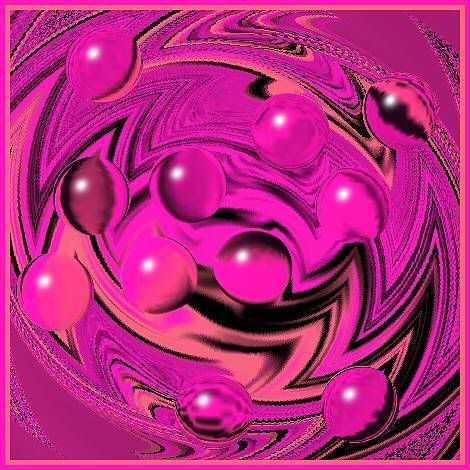 I just had to play today.....just had to experiment....somehow I have created circles..
but I could not control where they would appear-could not place them where I wanted...
but I could make them more solid looking or more transparent which was fun...
I

LOVE

the colors....purples and pinks - I am so hooked.
It really is not suppose to be anything but something I played with.
I love to play digitally because you just never know what you might come up with...that is
the best part....I also love digital art because if you do not like something - just delete it..
you do not waste art products which for me, just eats away if I have spent money and waste it.
Living on disability makes you

VERY

money aware!!! So I try to be careful with
the supplies I do buy!
So I just played and it was wonderful....
I know I mentioned that I signed up for Create Every Day 2008. A year long challenge..
There are no hard and fast rules...just be creative...so I am going to give it a go...
I will probably refer to it as CED so I do not have to keep typing it out.
So far I am on a roll....LOL
I also have started my take a photo a day....have you?
I do not know yet how I am going to show my photos..if on here or another blog or what..
I will keep you all updated!
Have a great Wednesday!
Thanks for stopping by and Looking!!!