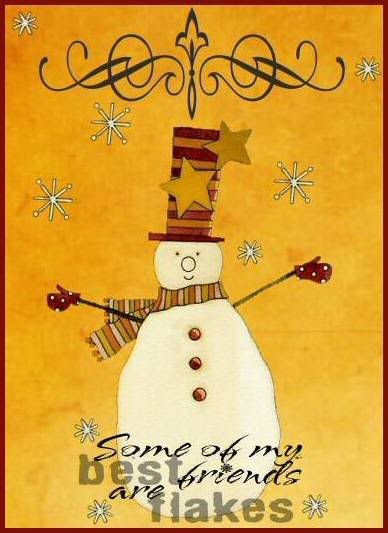 Mary Ann over at HANDMADE MONDAY...has a challenge/prompt this week and it is:
snowman

!!!
So I created this ATC to enter in the challenge (

an ATC is an Artist Trading card - if I were to print this out - it is only 2.5x3.5 - tiny

)...I am really happy with the way
it turned out....it is a bit bigger then what you see here...(

just click on the image if you want to see the actual size

) - I love the color combinations of golden yellow and deep red...they
just go together so well...this was so much fun to create...
This is also my entry for CED (

create everyday 2008

).
Have an excellent tuesday!
Thanks for stopping by and Looking!!