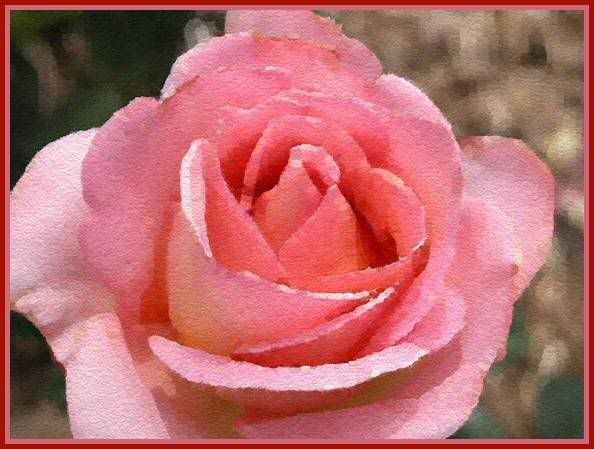 I found a rose (
my favorite flower
) and just had to make a digital painting of it.
I am quite proud of myself for the way it turned out....took a few days to create it..and the
results make me very happy!!!
Of course the pink is the color of the week it seems...lol
This is my entry today for CED...
Thanks for stopping by and Looking!!!