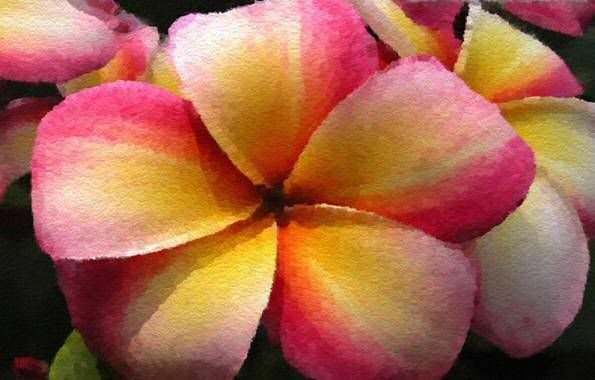 Okay - after a

LONG

break - I am back to digital painting...something just spark
inside me and I decided to paint a bit more now...who knows what will be next..
but today - I painted the above creation....I received a photo from a group I belong to
and decided to paint this gorgeous - colorful flower.
It is called a plumeria...I have never heard of it before - nor do I recall ever seeing
one like it but I just love the colors of it...so I painted it...I really like the way it came out.
This will be my entry for
CED
today..yayayay!!!
Also at the end of my entries...you will now see my lil sig that I got from this site:
Live Sig
(

<---just click

)
I really like the look of it on my entry...

YAY

...something else to play with!