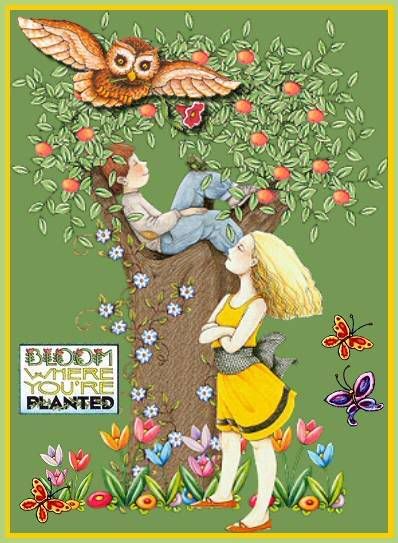 Today I worked on some

ATC

's -(
artist trading cards
). Mary Ann over at HANDMADE MONDAY - has a creative prompt this week and it is -

OWLS

...
So that was my inspiration....the top card has an Owl flying into the scene...I like all
the elements because it is so spring like - so colorful - and with all the blizzards and such
happening around the country - I wanted to make it something bright and colorful.
Bloom Where You Are Planted - is

GREAT

advice - !!!
Of course I was on an Owl roll - and found another Owl I wanted to do something with
and this is what I came up with: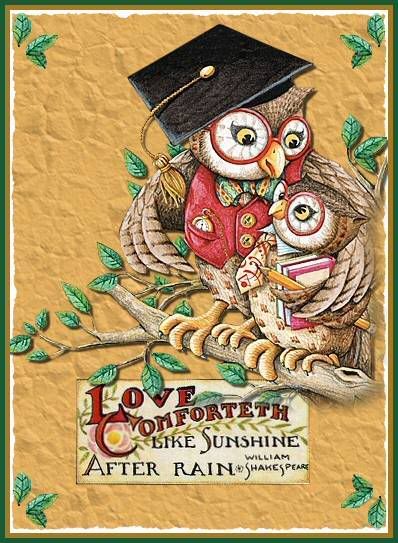 An Owl and child owl sharing a moment....they look happy...and love does bring them
comfort. I really liked the image...and the crumbled paper gives it a different like of dimension to it.
I am quite pleased with my ATC creations....They are my entries for both CED and HANDMADE MONDAY!!!!
Thanks for stopping by and Looking!!!