Well - yesterday while I waited for the New Year to arrive - I went blog hopping again.
Mostly to a lot of blogs I already checked out regularly - and then from those I check out
blogs they recommend or mention or have on their blog rolls...always looking
for ideas and inspiration.
Well I truly believe it was destiny that I did it because I went to
Ali Edwards
blog (
if you have not checked out her blog - you should - absolutely awesome!!!
) and she was talking about the one
word that would lead her year....well just go to her blog and check it out for yourself...but she
also referred to a project called the
365 day - taking a photo a day
... well this just falls right
into one of my goals for 2008...so I am going to give it a try...and of course this also
lines up with my commitment to being
Creative EveryDay 2008
..it is all falling
into place...so I just know that all this is meant to be.
So check out this great idea...it just might inspire you...I cannot wait!!!!
As for my one word...I will write more about that in my next entry....don't want to over do all
my news in one entry...lol.
So today (
yes already
) I played in my digital world and this is what I created...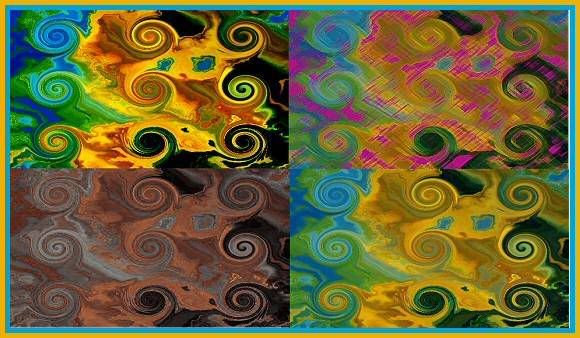 Just playing...but I like the look...and the different variations...
I am still going to do kaleidoscopes...but today I wanted something different, something
new to start off the New Year.
I hope you all had a beautiful New Year's Celebration..here it was just us which was
perfect..we loved it..and brought in the New Year our way...(
big smile here
).
Thanks for stopping by and Looking!!!!