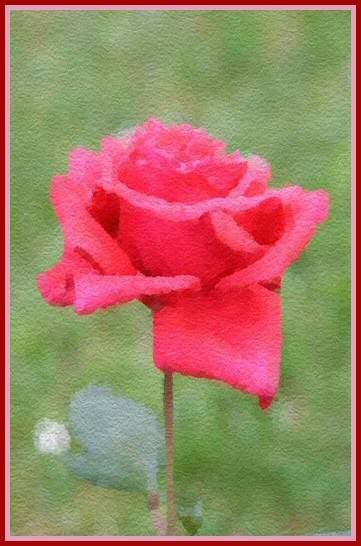 I just had to paint a rose - as I am sure I have said before - they are my favs...
I love the color of the rose in this one - it just makes the flower pop.
A single stemmed rose - such beauty.
I am keeping this entry short - not feeling up to par...really exhausted for some reason.
This is my entry today for CED.
Thanks for stopping by and Looking!!!