WOW
- I am so late getting this entry up -
Just feeling a bit under the weather - kind of dragging...but
truly I am ok - just so tired - maybe my body is trying to tell me something.
I just could not skip a day of posting so here is my newest piece: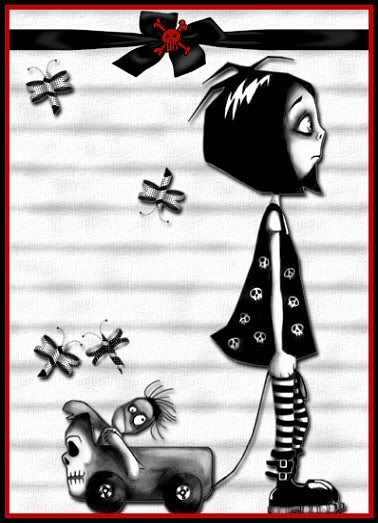 This one is a work in progress - I am still searching for a quote or some
element to make it feel complete to me... but I thought I would
share it until something inspirational hits me about it...
I love the Black and white look of it and the hint of red...and her little wagon -
LOL
Well I just wanted to share something with all you wonderful peeps--
Thanks for stopping by.
PEACE
and
HAPPY CREATING
~!~