WOW
- what a change in the weather from yesterday to today.
It is 11 in the morning and it is only 56 degrees outside - for
the sunshine state - that is
CHILLY
.
It feels good - makes breathing so much more easier - but
what a shock to ones' system. LOL
Well - today's ATC card is reflective a bit of the weather - fall like
and fun!
Here is my newest card: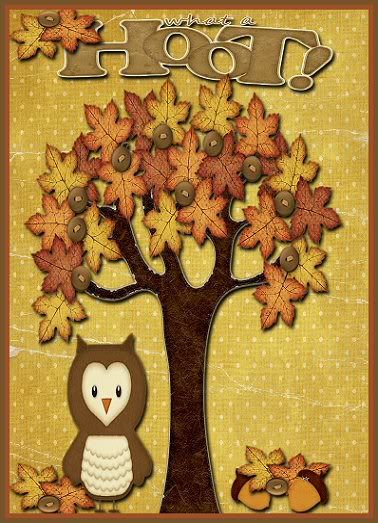 Again - I love the soothing colors of fall - and the lil whimsical owl--
this was fun to make - made me laugh.
My mind is the autumn mood - I hope you all have a beautiful
fall like day.
Thanks for stopping by --leave a comment -- would love to hear
your opinion about my ATC cards.
PEACE AND HAPPY CREATING
~!~