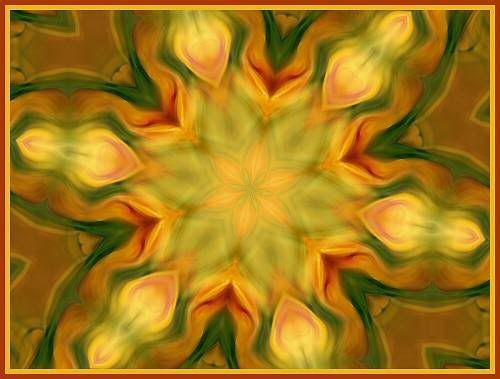 Feeling better - not so dragging today (

Thank God

)...so of course I played a while in
Paint Shop Pro..it was fun (

as always

) and came up with three creations that make
me feel happy today.
The top one seems almost dreamy to me...I like the soft lines -waviness and it has a
flower look to me..I also like the way the colors work with each other.
So playing with some more filters - this is my next one: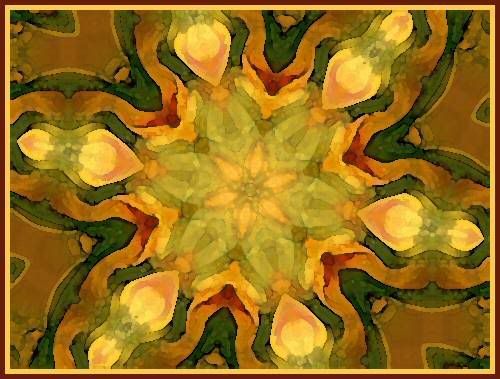 This one I added a watercolor filter to...really looks terrific (

to me

)
and then of course I had to work with mosaic filters (

my favorite

) and this next one
popped up:
I am really pleased with the results...really enjoyed creating today...
it relaxed me...and made me feel like I really accomplished something.
Well - I am really pleased with myself - I have been on a roll to blog and create
every day now since the beginning of November...This is a

HUGE

brave step for
me because it takes

A LOT

of inner strength for me to share my creations...I am
so in fear of being rejected or someone claiming that what I do is

NOT

art..
Truly it scares me...but today I am feeling so much more better with it.
So - I hope you all have a

BEAUTIFUL

thursday - enjoy it all.
Thanks so much for stopping by and Looking!!!