Onto some greens with touches of purple and yellow....truly these are
turning out so differently then when I first started the series...more like some
sort of puzzle pieces.
I like the way it turned out...a bit of a Celtic feel to it - I am loving it!!!
Of course I can never leave well enough alone so I played with more filters and came
up with this one: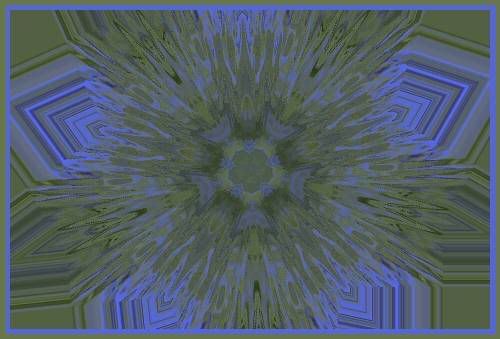 Like a dandelion in the middle and chevrons shooting out from the sides...
cool effect...I like it...have no idea how I did it...but I am loving it all!!!!
I like the idea that no "star" images are pronounced in either image...
new and different!!!
I have updated my collaborative blog with more photos and more remembrance
if you care to check it out at: A MOTHER & DAUGHTER'S PROSPECTIVE.
Thanks for stopping by and Looking!!!