I made this one yesterday afternoon...I call it rose blot star. Love the patterns in
this one...used a couple of different filters...and I think it came out better then others.
I like the different pink rose hues in it....
I also played some more with even more filters and created this one: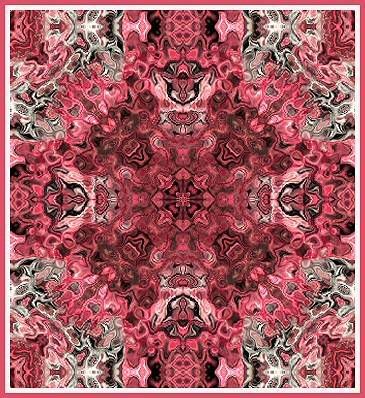 It kind of looks like the first one but the colors to me look more melted...swirly.
I also like the effects in it....both pieces make me happy...I just keep experimenting and
really have been enjoying the process.
I think I will enter these two pieces in the new creative prompt from HANDMADE MONDAY
which is...PINK....any hue of pink...I like it!!!
Thanks for stopping by and Looking!!!