COLOR
COLOR
AND
MORE COLOR
....
As always playing around but this time some bright and beautiful colors
have appeared...I love it!!!!
Purple (
my most favorite color
) and pink (
my second most favorite color
) just
shinning through in this top kaleidoscope...I am loving the very obvious star in the center
(
just appearing on it's own
) and the flower even more so in the center trying to break through.
The of course - I went on to play and play with more filters and check
out what has appeared below: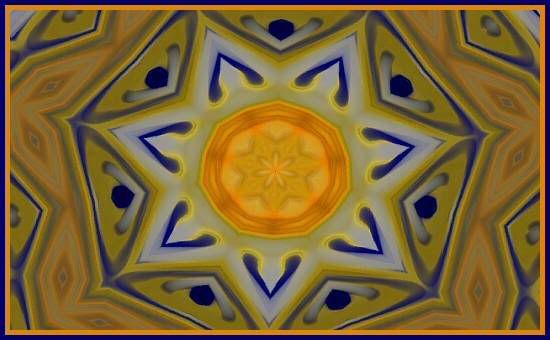 I

REALLY

love this one....love the colors....love the blossom in the middle....love the
yellow and blues in it....it really came together...now these two pieces made me
really happy today...
I am so glad you dropped by today....Thanks for looking!!!