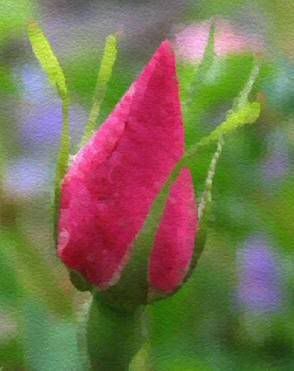 Here is a rose bud I digitally painted....It turned out okay...still working on the lil details.
I love the faint purple in the background...and of course like I have said before
I love roses...
This is my entry for Day 7 of AEDM (art every day month). So far one week
has gone by and I have kept up...that is saying alot...the last 36 hours have been emotionally
draining for me...still fighting the darkness in my mind...but that is 7 days of Being Brave..
7 Straight days of being creative...7 days of keeping a positive promise to myself...
7 days of showing my art work and nothing bad has happened.
These are all good things!
Thanks for looking!!!