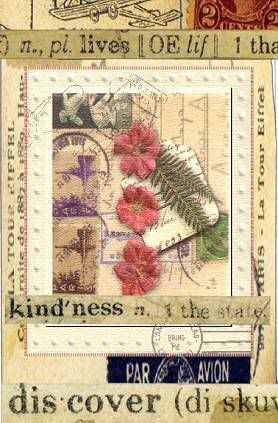 Yesterday was a bit of a downer for me...I did not want to let go of my son when it was time
for him to leave...I truly felt my heart cry...
I created the above ATC card using some vintage images that I had...it is nice just not
exactly the look I was going for but then again...I just let the flow go and this is what
came up..I am ok with it...of course I could not leave it alone - I wanted to
make it look like it was made on canvas so I used some filters and that is the look below that I got: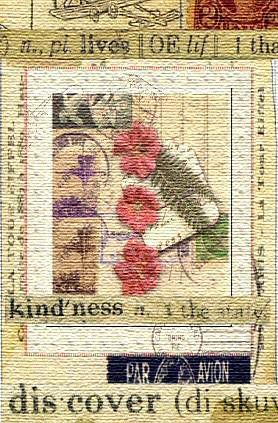 This is my entry for Day 14 of AEDM...still kicking...lol
Thanks for stopping by and Looking!!!