I would join next year...but there are no guarantees of where life will be by then..
and my creative "juices" and ideas are running now...so I took a deep breath in and signed up.
Since I have been creating everyday anyway...I am caught up with everyone else...
Here is the blog badge from the challenge:
You can click on the graphic and it will take you there...I was kind of scared to sign up because
I really do not feel like what I create is worthy of what I see others do...but I am jumping
in with both feet and we will see where I land.
Here is what I created today...
This is another ATC card I created digitally...I like the colors...so I played with some filters
in paint shop pro and inverted the colors...and this is what it looks like: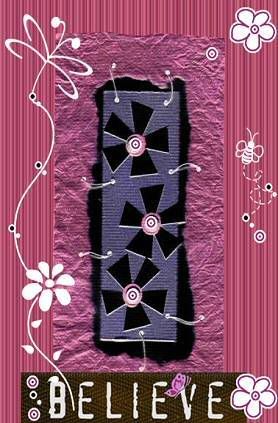 I like the colors inverted and darkened...so there you go...my creations for today!
Thanks for looking!