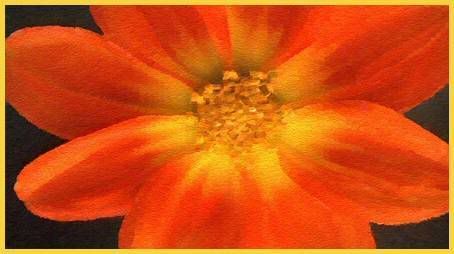 This is an Orange Dahlia...I love the warm orange hues in it...and I like the way it
turned out....took me a few days to finish it off...but worth it!
Yesterday was a bit of a burn out day for me....I can feel my energy level going down.
I have no idea why....I am just so tired...and have no motivation to get Christmas things
started...geez...I hope I snap out of it soon!!
When I get my thoughts organized...I am going to redo my sidebar to include the
blogs that I frequent that give me inspiration and ideas..perhaps they will do the same
for you!!! So watch out for those changes!
NOW

- onto some awesome news....My friend Anke - who has a

FANTASTIC

art blog call THE ARTIST IN ME so kindly bestowed this

BEAUTIFUL
award to me: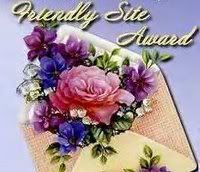 NOW HOW COOL IS THAT

.... Anke also runs a creative theme prompt every month - which will be starting up again in January called CREATIVE SPIRITS CONNECT--definitely check out those sites........
So I guess I must pass on the torch to a blog that I find
friendly and catches my attention - and this blog is FOLLOW YOUR BLISS.
Mary Ann is so wonderfully kind and is just busy busy with regular life stuff and to me,
she is the Queen of the Swaps...I am always drooling over her finds and swap gifts...
So go on over and check out her Great Blog....she also runs a creative prompt to get
those creative juices flowing every week...called HANDMADE MONDAY...so much fun!!
Okay - The Dahlia is my entry for Day 27 of AEDM...and

THANK YOU Anke

for the Beautiful
award....and

THANK YOU ALL

for stopping by and looking!!!

(

as requested by Mary Ann - I have entered this flower in her creative prompt this week called simplicity - So check it out at Handmade Monday

)