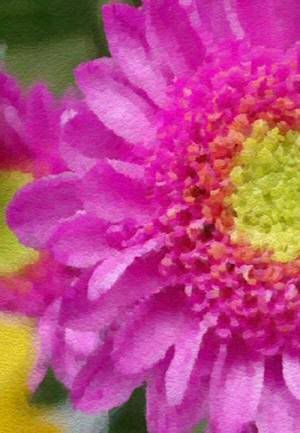 Today is a day of mile markers for me....First this is my

100th post

in blogger...
Makes me feel good...that I have actually posted that much artwork (

a couple of contests in between but majority is my artwork

). What a great feeling of accomplishment!
Second and more importantly...the above digital painting is my entry for Day 15 of AEDM.
WOW -

15 days straight

of posting creations....it makes me feel like I have acutally accomplished a good thing..a postive thing...that it has brought me to a new level...I am shooting for 21 days of entering artwork...some sort of creation. I learned long ago, in a class, that anyting you do for 21 days straight is officially a habit...it is ingrained in your being to do it..to keep going with it...
so I have 6 more days to go...that is my next goal...6 more creations...no matter what they
are...just 6 more days!!!
I am PROUD of myself. I have met some

AWESOME

people through the blog world
that create, share their ideas, talk about their art world, their inspirations and experiments...
it really has opened up a new world for me...it has forced me to come out of my protective world just a lil bit more. It has forced me to try and leave a comment in their blogs and not fear being rejected for doing so.
Yes I do feel sometimes still that people will reject me in some way, shape or form. But for right now

I am OK

...I have made it another day. This is a beautiful thing!
All these Mile Markers make me feel Brave...WOW...and I am OK!
The digital painting above is a macroshot of a pink flower..I love the colors in it...
It may not be perfect but it made me smile..feel good...so that is all that matters right now!
Thanks for stopping by and Looking!!!