Long time since I have made an ATC (

artist trading card

) so I played around
digitally and this is what I created: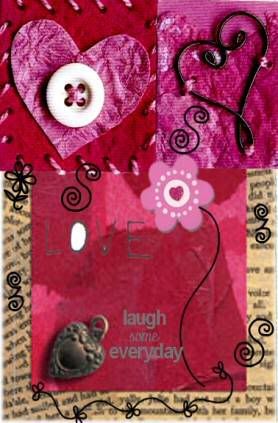 I used tubes and such that are shares in groups I belong to and played.
It does not necessarily have to stand for something or have a theme...
they are just mini canvases to create on...3.5 x 2.5
Mini collages to express oneself..or just to create.

I think I am much more creative digitally...but I am trying to create without my computer.
November is
Create Art Everyday Month
...I did not join the trend because
it seems that when I commit myself - I chicken out stressing myself.
But I am trying it on my own...and maybe next year I will feel comfortable enough
with my art to join it.
Thanks for looking!!!!