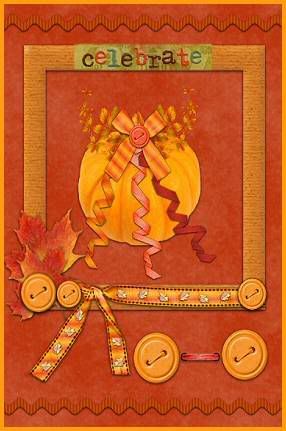 Sunday was an emotional rollercoaster here at the old homestead.
My son is home from the army just long enough to say Good Bye before he deploys out.
We will not be seeing him for two years as it stands now..(

hopefully that will change with time

),If you want to read about my daily life...I do have an every day blog here:-->ELLIE'S CRAZY LIFE
So I only had a few moments today to create or think about being creative...so I created the above ATC card in celebration of Fall...I needed something to brighten my day, and easy to put together because time is limited right now. This is my Day 12 entry for AEDM and also an entry for HANDMADE MONDAY (

creative prompt is easy peasy

), because it only took me about 20-25 minutes to create the card.
I think I will also be doing something else for easy peasy...but for now this is what I have.
I like the ATC card...the warm colors and simplicity make me feel good and peaceful!
Thanks For Looking!!!