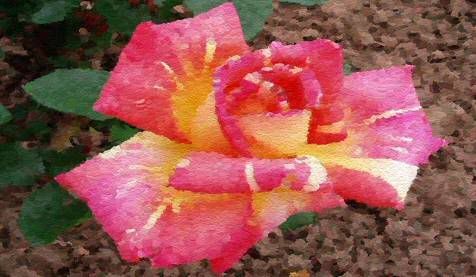 Here is my art for today...this took me two and a half days to complete...I was struggling
with all the lil details...that is one thing that still needs working on...but I like the way it
turned out...love roses! I painted this digitally from a photo I received in a group I belong to.
I just realized that I have been doing a brave thing every day without even realizing it...
I have been creating AND sharing my artwork freely with strangers in other groups
that I just joined...displaying my art in different flickr groups...this is a HUGE step for me
because I just never feel like my work is good enough to show others...but I have taken these
steps and so far so good!
WOW...this BE BRAVE thing is cool....
Thanks for looking!!!