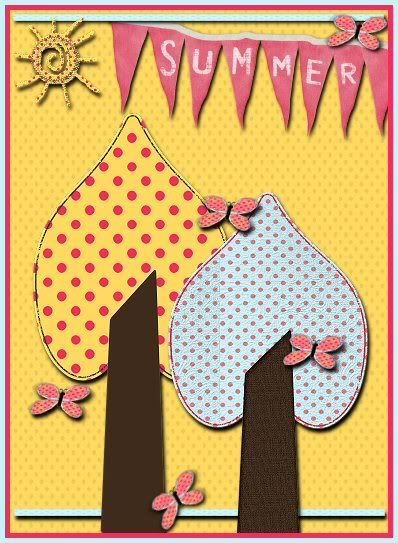 Here is another whimsical

ATC

that I played around with. I really like the
different patterns used on the images...it makes them fun!
No Quotes - no special meaning - just having fun putting different elements
together and seeing what comes up.

The butterflies are just too cute - even the sun has polka dots.
I like doing these simple

ATC

's because it seems I am not feeling the pressure
of having to create something each and every time with some deep meaning!

It is very late Monday night but this is my entry for Monday's

AEDM

.
Thanks so much for stopping by and looking!