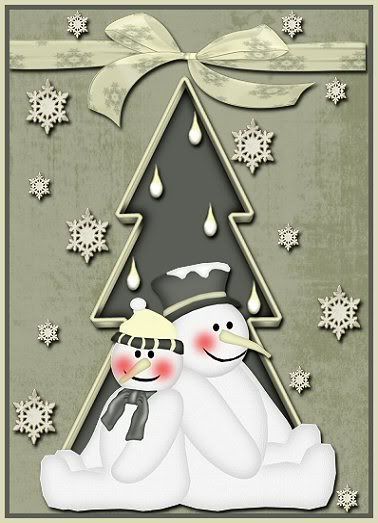 Today (

Monday

) it seems I am just running late trying to get everything posted.
Woke up with a nasty migraine headache and just slept the time away...my head would not
let me do anything else.

The above is my

ATC

for Monday - snow people....I like it because again it is
simple - but the colors (

or lack there of

) kind of bum me out.
I would have to say my favorite thing is the snowflakes - just too cute...