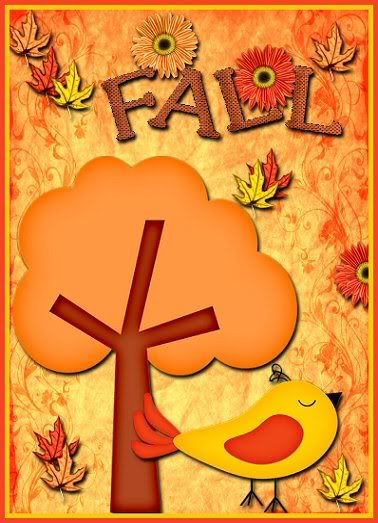 This ATC card is in honor of Autumn season - I love the warm colors in it -
I am still trying to get my fill of colorful leaves but it seems that the fall is speeding by
everyone this year! How crazy!!!
I really like the little bird - tho he seems to be a bit oversized for that tree but I left him
that way - because the birds are the only ones that are still around from the fall - because the leaves came and went too quickly.
There just seems to be no time to enjoy those beautiful leaves!
Well I wanted to put it down in art so this is one of the cards I have made in dedication to the fall.
There should be a few more coming -
This is my entry today for

AEDM

...I am amazed I have made it this far -

YAYAY

!!
Thanks for stopping by and looking - it is so appreciated!