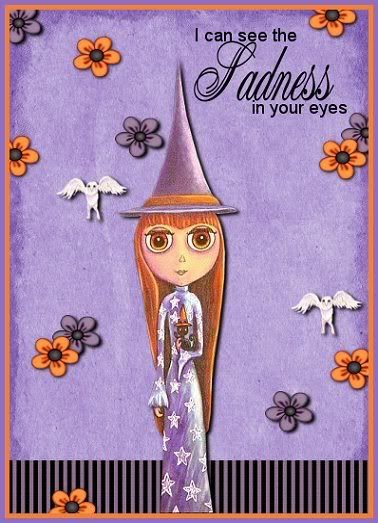 Another little witch for your viewing pleasure!!
This one pops out to me more because it is in purple - just love that color!!!
Her eyes are so round and look like they are really staring at something or someone!!
Like the card says - they look sad to me - like she is trying to hold back the tears.
This is my entry today for
AEDM
...This one was fun to make!
Are you creating anything with eyes that speak volumes? Share your creations!
Thanks for stopping by and Looking
PEACE
!!