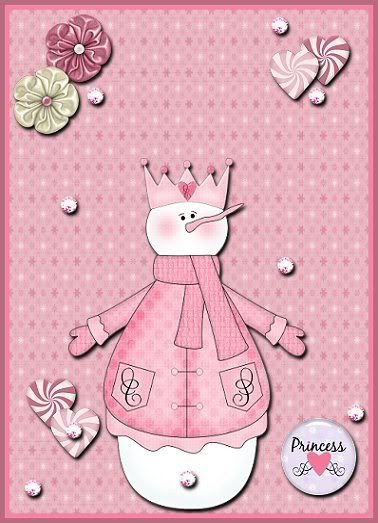 Another

ATC

created without using any quotes.....I really like this one...
love the pink hues....and the crown on the snowgirl.
I like the idea that it is simple....I can always add a quote or wording
to it at a later time if I find an occasion to. Love the flowers and the little hearts!
It is over cute...lol.
Pink to me - is a happy color!

I have not seen a snowman in over 20 years - so this is my version and probably as
close as I will ever get again to any snowperson...lol!
This is my entry for

AEDM

.

Thanks for stopping by and Looking!