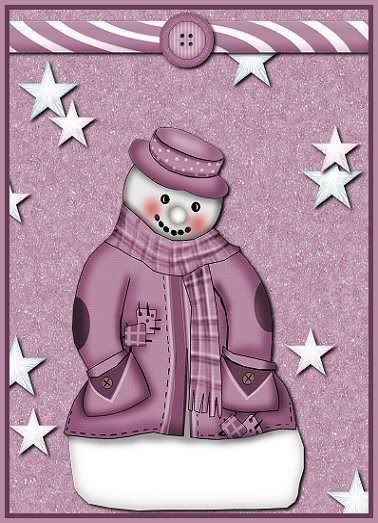 When I saw this snowman - with the quirky look on its face - I just knew
I had to make an

ATC

card out of it...nothing fancy...just enough
to show off the snowman and its stars.
Of course I like it first and foremost because it is purple - now how cool is that.

I think I am stuck on snowman because I have not seen any in over 20 years...
So I have to get my fill of it somehow.

This is my entry today for

AEDM

...only one more day to go to this
"creative challenge".
Thanks so much for stopping by and looking!!