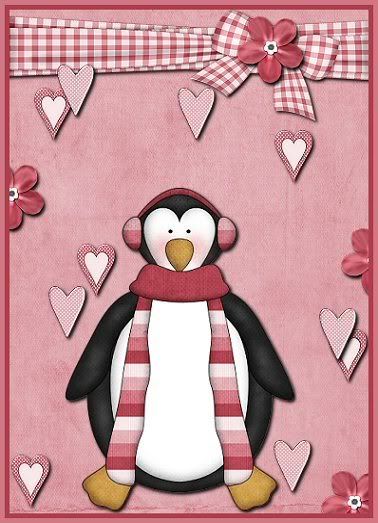 I found this penguin and thought it was just too cute - so I had to make it into
an

ATC

card....the hearts are kind of whimsy looking....but I really like
his scarf.

Again - no quotes or anything - so that it can be used for whatever occasion comes up.
Personally I am starting to like it that way - saves a lot of time - and trying to match up
words is just not as easy as you might think.

This is my entry today for

AEDM

...only 5 days left to Art Every Day Month..
what a wonderful and creative challenge it has been - I am thrilled I have made it
this far.
Thanks for stopping by and looking!!