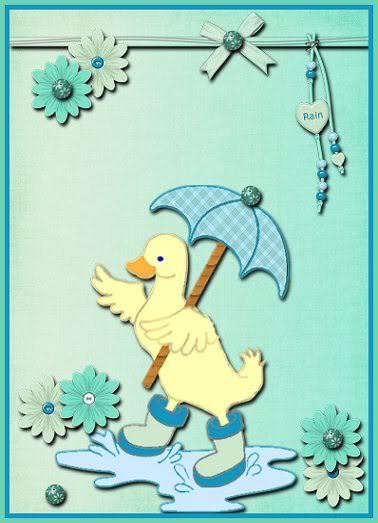 Again - I feel like I am running late - The days seem to be flying by.
The above is an

ATC

card I made but I have kept it simple..no quotes, no special meaning
behind it. I did this so I could use it for any occasion that may come up...sounds strange yes
but sometimes - things just do not fit any special quote or meaning.

I so love the ducky - and I also love the soft colors - kind of pastels in it.
I made a couple of cards like this....Just enjoying the process of putting them together
but not labeling them anything quite yet...maybe one day I will but not right now!

This is my entry for today for

AEDM

...
Thanks for stopping by and Looking!