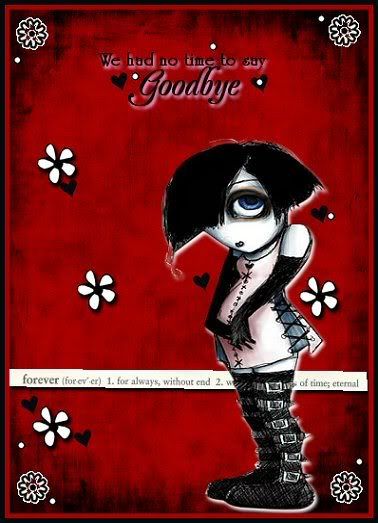 I am still running behind - seems like I am getting to everything later and later.
That is what happens when you have to share your computer with your hunnie!

Well the card above is my rendition of how someone feels when there is a good bye involved with someone they love!
I love the gothic outfit the girl is wearing -just reminds me of the young people I see around.
I like the way it turned out. Even tho it is a sad topic - it makes me feel like I have delivered a message through my art...that is what I am trying to achieve.
I think black and red are very dramatic colors when used together.
Both colors invoke strong emotions on their own - and together they are dynamite!