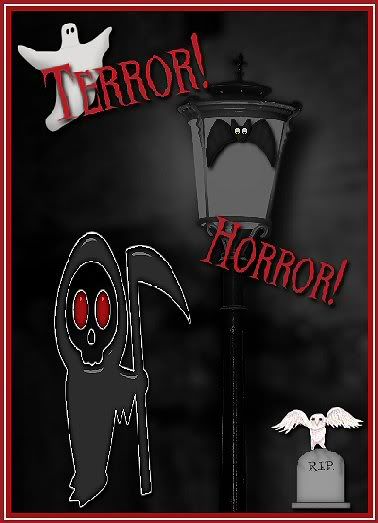 Today is day 4 of my double November challenges…loving it!!!
I decided to play some more with ATC's … using graphics (I did not create the individual graphics on this ATC card) I put the graphics together to create the ATC card—..I am really having fun with it all…I worked on some Halloween ones last night – so this is one of them….I think the reaper is kinda cute in his own warped way….LOL.
I also love the lil owl I have on the gravestone…cute!!!!
I am really enjoying blog hopping to other blogs participating in the AEDM challenge – there is so much creativity out there..so much inspiration – my mind is on overload…LOL!!!
Thanks for stopping by and checking things out…I so appreciate the visit. Leave a comment if you up to it and let me know what you think – comments make me happy~!~
See ya tomorrow…PEACE~!~