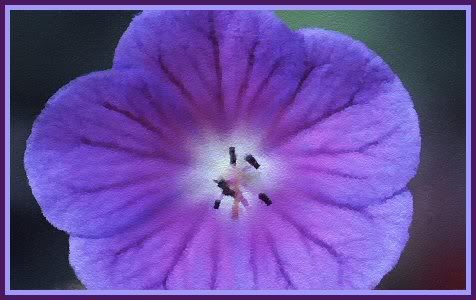 Today I thought I would share a new digital painting I did recently…I forgot the name of this gorgeous flower but anything in purple I think looks marvelous (can you tell it is my favorite color…lol)
It took me a couple of weeks to complete this one – the veins are more detailed and i like the outer edges getting lighter. I painted this from a photo that a friend of mine sent me…she knows I love painting simple yet beautiful flowers…they just make me happy.
As a side note – the internet has not gone off in 24 hours so this is a beautiful thing also…lol.This is day 7 of my double challenge month – YAY!!!
I want to THANK you all for stopping by and leaving some love in the comments – I so appreciate your visit!!!
Come back tomorrow and see what I come up with!!
PEACE~!~