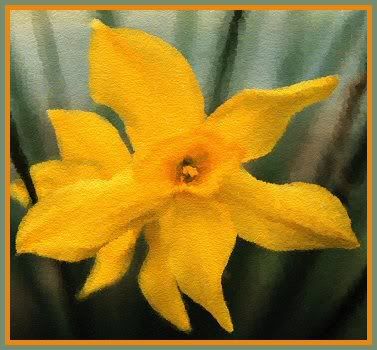 OH YEA BABY – it is that time of year – write every day for a month or create something every day for a month—HOW EXCITING…..I have been so lame to not keep up with my blog – I think my enthusiasm and excitement for it died down incredibly.
But I am feeling re-energized right now so I am going to see how this will go….this is my third year of participating in both NABLOPOMO and CREATE ART EVERYDAY.
I hope you will stop by to see what I am showing as my creations this month…should prove to be interesting at least.
Above is a Narcissus flower that I digitally painted – I cannot remember if I already showed you all.
THANKS for stopping by – feel free to leave a comment..they make me smile…lol!!!