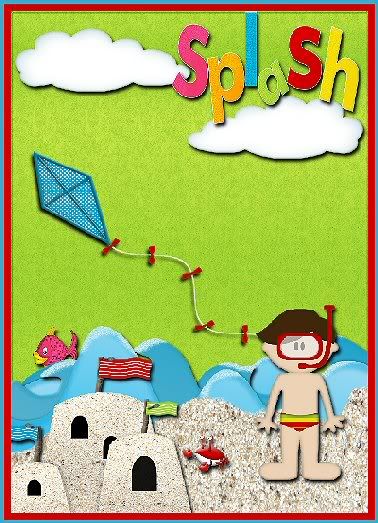 Yes I am stuck on summer graphics pretty  much…but I really like approaching making ATC cards like just something to play with and put together…seems to make things easier for me. I really like all the lil whimsy elements in this one…like the lil crab and the pink fishy…even the kite…it is almost summer in the sunshine state 12 months a year but the reality the beach is only worth going to from April to September – that is our summer…otherwise the water is just too darn cold.
Anyway – our internet has been going in and out since last night even more so I wanted to get this out now before I no longer can get on…I promise as soon as my internet connection is more stable I will be visiting more…right now it is very frustrating getting thrown off constantly and waiting hours to get back on.
I want to THANK you all for stopping by and visiting..I so appreciate the company. This is day 9 of my double challenge month…fun fun fun.
PEACE~!~