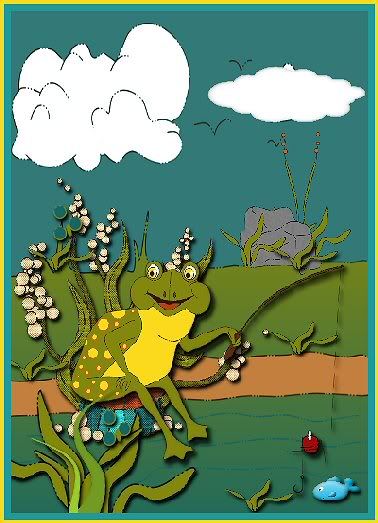 YAY…playing some more with graphics and this is what I came up with…..I love the frog and the lil blue fish…
I love to fish so this is right up my alley…lol…it makes me smile looking at the frog's face…it seems that fishing agrees with him also.
This is Day 8 of my double month challenge…I think both NABLOPOMO and ART EVERY DAY MONTH are going great. At least I am having fun…ideas are still flowing…so that is all I can ask for.
THANKS so much for stopping by and leaving some love in my comments section….I love hearing from you all and your words truly are encouraging me…PEACE~!~